This investigation is geared towards finding an intersection between my thesis project and the topic of next year's graduate symposium, "Design, Community and the Rhetoric of Authenticity." The following images represent my early thoughts on constructing a visual logic for representation of music onscreen.
* * * * *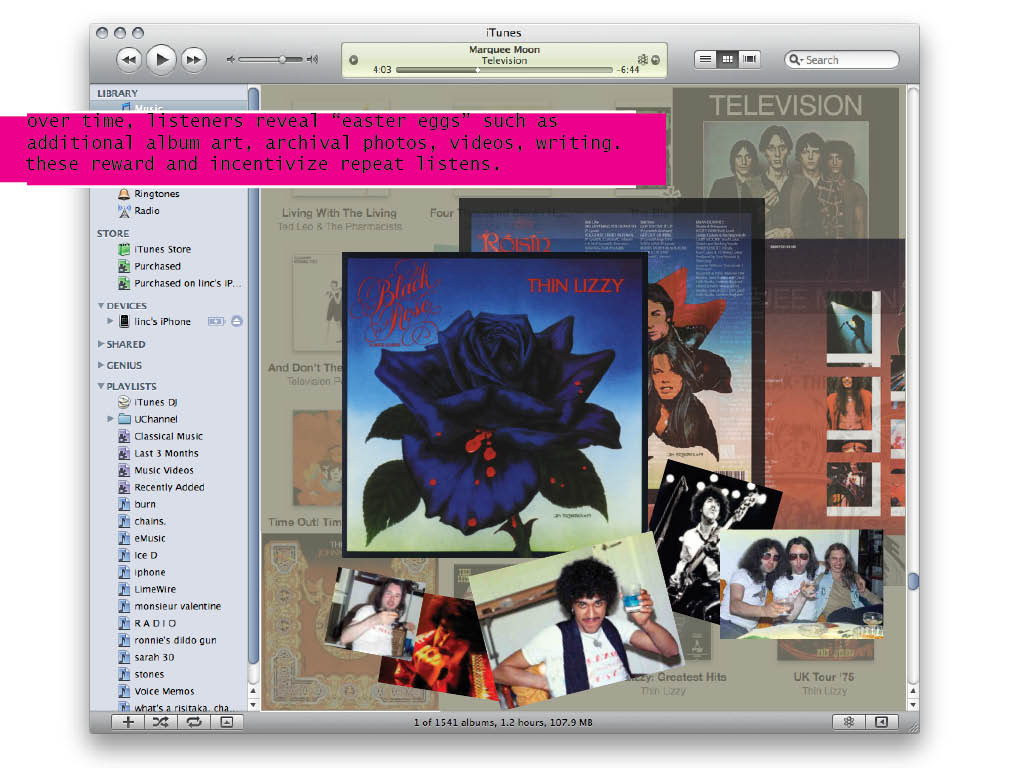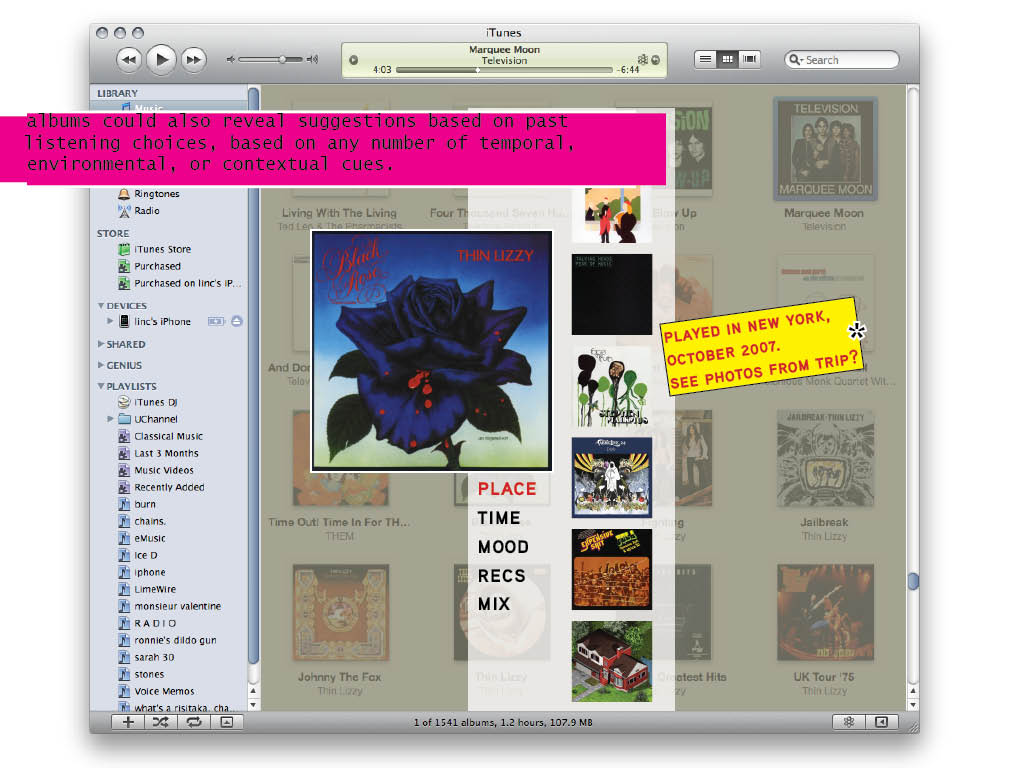 Update
on 2009-10-27 18:55 by Lincoln Hancock
I also want to find a way to show people what parts of their collections are potentially deep-archive or discard material. This could be done visually. I find it strange that iTunes now only allows one massive library, in which everything is present. I may want to keep my Snoop Dogg mp3s for the occasional spin, but why do I need to scroll through a library that's many times larger than the range of things I'm regularly listening to? Sure, iTunes has workarounds (additional libraries, playlists), but none are functionally or visually intuitive.
What if albums actually looked and behaved differently according to their actual use-status? Perhaps all the aged relics could collect in a rockin' graveyard. We could fight off zombies in order to retrieve them for a listen.